2 WISH UPON A STAR
When a family loses a child or young adult the effects are devastating for all who knew and loved them. 
Our aim is to ensure that all those affected by the sudden and traumatic death of a child or a young adult aged 25 or under throughout Wales receive the important support they deserve
Ensure every Emergency Department in Wales has a suitable bereavement suite for bereaved families.
Ensure that bereavement boxes are available for families at each of these hospitals.
Ensure that immediate bereavement support is available for suddenly bereaved families.
Provide a professional counselling service for suddenly bereaved families
Provide support to individuals who witness the sudden and traumatic death of a child or young adult.
Provide staff support and training.
​
Do you require support after suddenly losing your child or young adult?
Do you know someone else who is struggling with their loss? 
Contact:  01443853125
Website: 2wishuponastar.org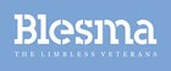 BLESMA 
Providing support to limbless and injured veterans for life. Blesma, The Limbless Veterans, is dedicated to assisting serving and ex-Service men and women who have suffered life-changing limb loss or the use of a limb, an eye or loss of sight in the honorable service of our country. 
Tracey walked the Santiago de Compostela in 2019 and raised funds for the BLESMA charity, she also donates her time to support individuals.

tel: 02085901124
Email: info@blesma.org
https://blesma.org
WHO DARES CARES
"Although the majority of the people we help come from some form of military background, we are here to help anyone who suffer signs and symptoms of PTSD. This can be anything from trauma, to a bereavement.
While we don't have any full time staff, our volunteers come from a range of military, health and social care backgrounds, with many having completed courses in counselling. We also recognise the importance of exercise as part of recovery and we work to encourage this and make this accessible for those who are struggling with PTSD/Anxiety related issues.
An insight into a few of the things that we provide:
Weekend retreat facilities
 – this is where individuals and families can spend a weekend away from the daily grind and relax in fun activities
Walk talk and brew
 – this is where we have a team of volunteers (established in Lanarkshire and Edinburgh) that meet with groups of people who maybe just want to clear their head, but have the support of our volunteers there to listen and offer advice etc.
PTSD Awareness sessions
 – we provide PTSD awareness sessions to help provide a better understanding of what the signs and symptoms of PTSD, how to manage symptom and ways that families can better support in a way that is helpful to the individual.
​
Buddy Buddy
 – this is a confidential place that allows people to vent and express things that they might feel they can't elsewhere, with the support of other people in similar situations and most importantly, where our volunteers are available to help assist where they can
Home – Who Dares Cares – Supporting People from all Walks of Life with PTSD (who-dares-cares.com)